First Home Buyers loan with the lowest Interest Rates in Sydney
Being a first-home buyer is an exciting journey towards achieving your long-term dream of owning a home. However, getting a loan with the lowest interest rates can be difficult. Without proper guidance, you might end up choosing the wrong loan and paying more interest. At Local Finance Guru, we strive to ensure that you receive the best possible financial solutions for your first home loan.
The Process of First Home Buyer Loan in Sydney
In a competitive market, securing a first home buyer's loan with the lowest interest rates becomes crucial. Not only does it make homeownership more attainable, but it also ensures long-term financial stability. With proper assistance, you can navigate the complexities of the mortgage process and secure a loan that aligns with your financial goals.
Here's a brief explanation of the process of getting your home loan.
Save Your Deposit

Buying your first home is a big decision that needs you to be financially prepared. Generally, a deposit of 20% of the property's purchase price is recommended. Genuine savings is the amount you can save over a minimum period of 3 months. It will help you demonstrate your ability to manage money. You can also consider first-home loan deposit schemes and first-home buyer grant in Sydney to save money. We assist you in establishing a budget and guide you on the home loan deposit requirement. It's important to note that a lower deposit may result in a higher loan amount and interest rate.

Establishing Your Capacity

Determining how much banks will lend you and how much you can afford to repay is the next step. Our team can assist you in evaluating various factors such as your income, living expenses, existing debts, and assets to determine your capacity.

Choosing the Lender and the Loan

With numerous lenders offering first-time home buyer programs, selecting the right one is a crucial decision. Our team at Local Finance Guru specialises in securing the best home loan interest rates and affordable first-home buyer loans. We'll guide you through the process of selecting the most suitable loan type and lender for your needs.

Application Preparation

We assist you in preparing a comprehensive loan application, ensuring all necessary documents are included. Submitting a complete application with proper income proof enhances your chances of acceptance by the lender.

Getting Loan Pre-approval

Having your home loan pre-approved means you have got a conditional 'green signal'. It enables you to understand how much you can afford to spend on your dream home. We diligently follow up with the lender to obtain loan approval and ensure prompt disbursement of funds for your first home buyer loan. This allows you to meet your payment deadlines and secure the title in your name.

Buying The House

After an extensive search, you would have found your dream home that is well within your budget. We can provide you with a comprehensive property report, including the property's value, independent estimate, sales history, comparative sales in the area, and other useful information.

Signing the Contract

Once the offer is accepted, contracts will be exchanged and signed. At this stage, you need to finalise your mortgage approval and fulfil your obligations in the deal. We handle the transfer for the property and directly organise the settlement with the lender. Once the transfer is complete, we will help to transfer the property from the seller to you.

Cool Off

Following the contract signing, you will have a period to "cool off" in case you want to change your mind and back out of the purchase. This period is designed to allow you to inspect the property and ensure that your purchase decision is right. Keep in mind that backing out of the plan may result in the loss of a portion of your deposit. However, if you purchased the property at an auction, you will not be able to back out.

Settlement

Settlement is the final stage where the keys are handed over to you and you become the official owner of the property. The settlement typically occurs six weeks after the contracts are exchanged and the balance amount is paid to the seller.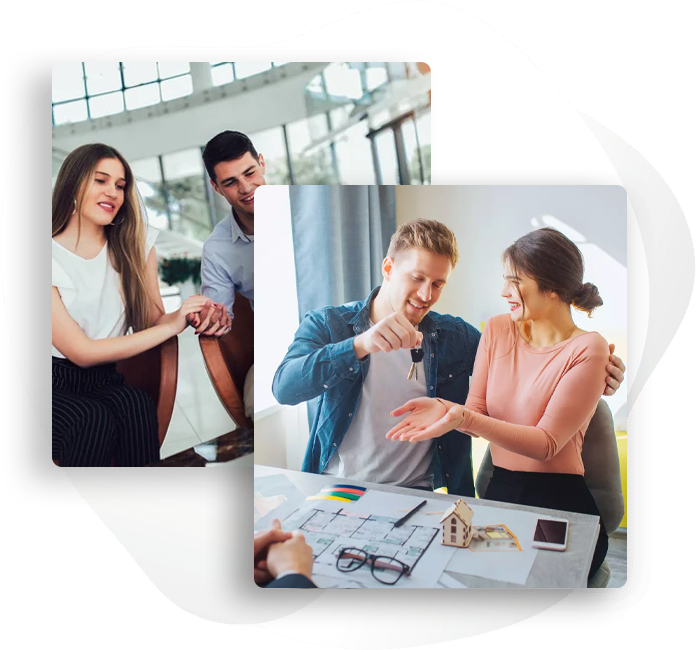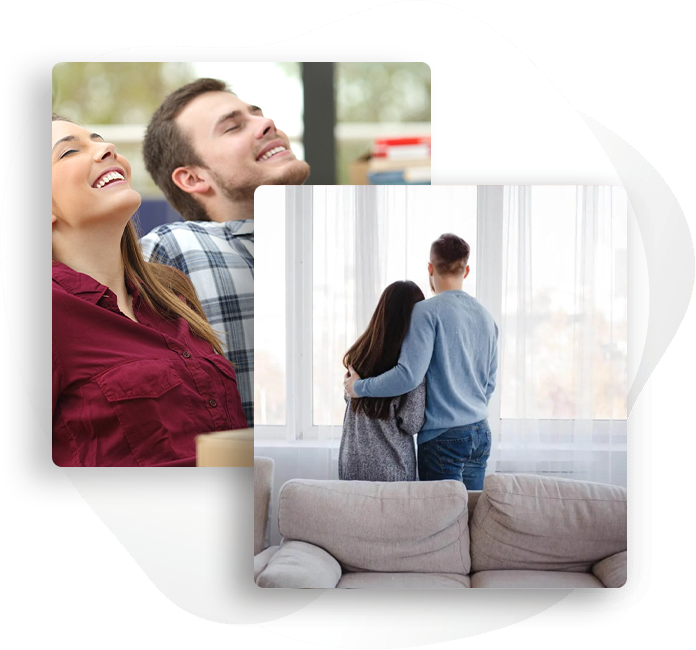 Types of Home Loans
Understanding the different types of home loans is essential for choosing the right option that suits your needs and financial circumstances. Here is the type of first-home buyer loan.
Variable Rate Loan

Variable-rate loans depend on the changing cash rates of the Reserve Bank of Australia and the resulting fluctuation in the rate of interest. Repayment amounts vary, with some months having lower payments and others having higher payments. Borrowers opt for variable rate loans as it gives the ability to repay the loan faster through the following.

Extra repayments: You are allowed to repay more than your regular monthly repayments.
Redraw facility: Once you have made additional payments to your loan, you can then borrow some of the money you have already paid.
Offset accounts: You can have a backup payment option where you place a portion of your paycheck into an offset account to subtract from your home loan principal amount.

Fixed-rate Loan

Your home loan rate of interest will be locked for 1-5 years. These are a great option if you are on a budget or do not want to deal with inclement in the rate of interest. You will have to repay a fixed amount every month without worrying about the rate of interest. However, fixed-rate loans may not offer the first-time home buyer benefits of a variable loan and it will be difficult to switch to another loan without paying the break cost fee.

Split Rate Home Loan

With this type of loan, you divide your total loan amount into two separate loans: one with a variable interest rate and the other with a fixed interest rate. This allows you to enjoy the flexibility and potential savings of a variable loan, while also providing the stability and predictability of a fixed-rate loan.

Interest Only Loan

This is slightly different from the traditional first home guarantee schemes. You can choose the interest-only loan route and pay the interest only. This arrangement is usually only for 7 years, after which you need to start repaying the principal amount along with the interest.

It is a perfect choice for property investors hoping to make a profit by reselling the property. It is also suitable if you are a young low-income home buyer keen on owning a home now while you generate more income later.

Guarantor Loan

A guarantor loan means having your parents or other family members be your guarantor and using a portion of their home as a security for your mortgage. This is a good option if you want to borrow 80% of the purchase price but do not want to pay the lender's mortgage insurance. If you fail to repay your loan, the bank will go after your guarantor's home and seize the property to recover its loss.

Low Doc Loan

Low documentation loans are perfect for freelancers, self-employed people, and business owners who do not have the standard papers to apply for the loan. Low-doc loans carry a higher rate of interest and fees in comparison to other loans.

Line of Credit Loan

You can get a line of credit loan on top of your current mortgage to make renovations to your home. This loan enables you to take advantage of your mortgage to pay for other things. The loan amount depends on the equity you have on your property and you will be able to use it either bit by bit or lump sum. After drawing from the line of credit, you will have to make extra repayments to compensate.

Non-conforming Loan

These loans are targeted at people who have a bad credit history or have been unemployed for quite some time and have no way to show their income history. These loans are a goo