Local Finance Guru is the leading provider of financial and mortgage brokerage services in Sydney. We provide comprehensive and personalised solutions to individuals, professionals, and businesses for all their financial needs. The cornerstone of our services is trust, insight, expertise, and commitment to the success of every client.
We understand that every client is different, and their requirements for financial advice, short and long-term debt or strategic investment are diverse.
Our comprehensive consultancy services are centred on providing you with the best financial advice based on our experience, market research and deep insights. This is tailored to your loan requirements and goals.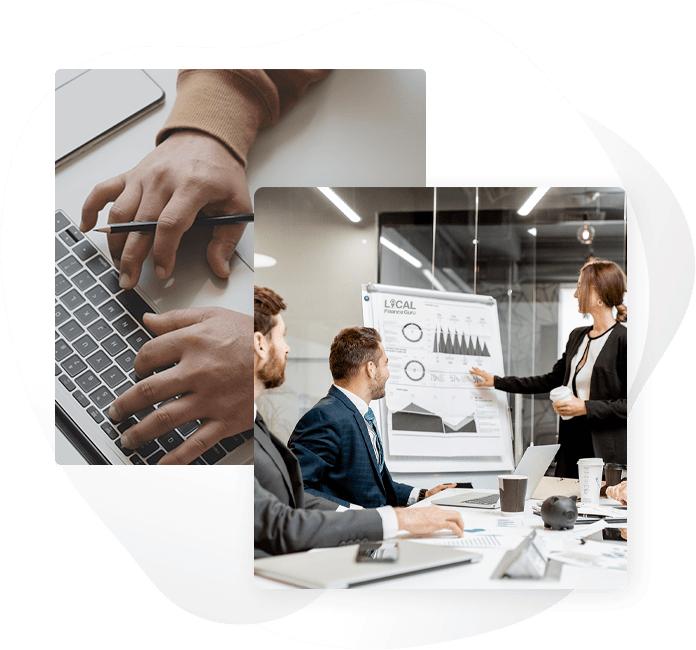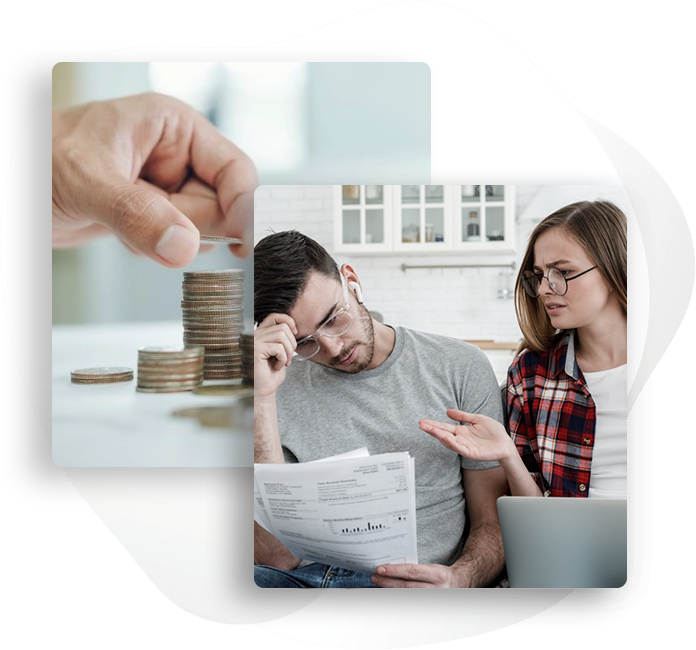 Why Hire Us?
For 10+ years, Local Finance Guru has provided a wide range of consultancy and loan brokerage services to clients across Australia. No work is too small or too complicated for us. We help you obtain every type of loan from a variety of lenders.
Here are the advantages of choosing Local Finance Guru :
Trained and experienced professionals:
Our team comes with several years of experience in the Sydney loan market. We can help you obtain every type of loan, based on your requirement, eligibility, and credit score. Our professional brokers share their deep insights into the loan market with you. They explain the pros and cons of every type of loan product to help you make an informed choice.
Best products –
Lowest interest rates: We have access to hundreds of loan products and can help you get any type of loan at the lowest interest rates. We match the loan product with your requirements to help you save time and effort and obtain the loan that you need with minimum effort.
Stress-free loans with Local Finance Guru:
It is easy for you to get overwhelmed with hundreds of loan products and dozens of lenders. Applying with all the supporting documents is also stressful for most people. Local Finance Guru makes the entire process easy and simple for you.
Just give us a call or meet our loan expert and tell us your requirements. We find the right loan product for you, complete the paperwork, and follow up with the lender until the loan is approved and disbursed.
A large pool of lenders:
Why restrict yourself to just one or two banks or lenders? We have a deep strategic partnership and tie-up with a large pool of banks and lenders. This helps us provide you with a choice between different lenders. You can compare the loans and the lender policies like break fees, processing charges and interest rates before selecting a lender.
Flexible repayment options:
Get flexible repayment options with a variety of loan products. This helps you decide on how best to pay off the loan faster, and reduce your debt burden. You can also manage your monthly and yearly finances by flexibility on the debt repayment.
Tough loans and complicated credit history:
We also assist borrowers whose loan applications have been rejected by banks and lenders. This may be due to a challenging credit history, low credit score, low docs or other unusual circumstances. No matter the issue, discuss it with us and we'll help you obtain a loan from a reputable bank or lender.
Our high success rate and transparent services have made us the preferred loan mortgage and financial advice providers to residents and businesses in Sydney.
Call us now on 0430 411 466 or mail us at vipul@localfinanceguru.com.au to chat about your loan requirements with our expert loan broker and have a free, no-obligation discussion.
How Can Local Finance Guru Make Things Happen for You?
Meet our expert home mortgage brokers to discuss your home loan options. They listen to your requirements, the budget and the type of property you are planning to buy. You will also be briefed on the different loan types, lenders, grants, and discounts that you may be eligible for. Additionally, we will advise you on the loan deposit, usually 20%, the documents you require and loan guarantees, if applicable.
You do not need to visit various banks or non-banking lenders to discuss options or offers. Our loan experts find the best loan products according to your needs, negotiate with the lenders and share the list of best options for you. They tell you the pros and cons of every offer and its features, to help you decide on the right loan product with a suitable lender.
After you have submitted the paperwork, we follow up with the lender to ensure the timely disbursement of the loan. If it is a pre-approved loan, we will work to make sure that the approval is in place, before you scout for different properties. After loan disbursal, we explain the repayment process details, repayment amount, interest rate changes and repayment options. Our team is always available to help and assist you duri