Private Equity Loans in Sydney
Private equity loans are a great way to raise finance for your business and make it grow exponentially. It is difficult for small and new businesses to obtain bank loans or traditional forms of finance, given the lack of an established revenue stream. If you need finance or private equity loans to fund your next phase of growth, expansion, or establish new lines of products and services, Local Finance Guru is here to assist.
Over the years, we have helped numerous businesses in Sydney obtain equity release loans through private investors to help them during critical periods of their growth. With our long-standing relationship with leading private and institutional equity investors across Australia, we help you obtain private equity from investors who share your vision for growth
What is Equity Finance?
Before your business is established and has large cash flows or sales, you need to invest in the business to make it functional and self-sustaining. For this, you need funds that can be raised either through self-funding, loans for family and friends or through private equity/equity finance. Equity finance is a long-term investment, typically 5-7 years by large private accredited investors or institutional investors.
They invest in your company in exchange for a shareholding in the company and a share in the profits. The investors may or may not require a seat on the board. Apart from investing money to fund your growth, taking care of the overheads and solidifying the balance sheet, the investors also play the role of a guide or mentor. Additionally, you benefit from their experience and their contacts in various fields.
Benefits of Private Equity Loans
There are several benefits of taking a private equity loan as it makes sense for a company that wants to grow significantly.
Here are the key benefits:
● Gives small companies and start-ups access to cheap funds.
● Companies do not have to pay interest on equity finance.
● Provides company liquidity and means to take care of overheads.
● Private equity investors provide invaluable guidance and mentorship and help to remove barriers to growth.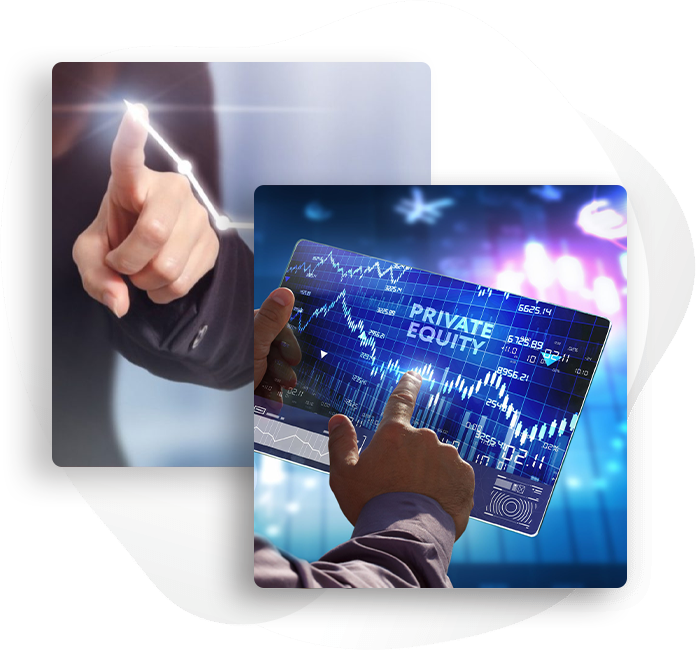 Investor Profit and Equity Release Financing
The investor makes a profit by selling off their share in the open market after the company is listed or through a management buyout. Local Finance Guru also helps you with the cheapest equity release that is fair to both parties, when the institutional or private investor wants to exit the company after a few years of investment, guidance, and helping the company grow.
Why Choose Local Finance Guru for Private Equity Loans?
Private equity and raising investment as a mix of debt and equity from institutional investors is a complicated process. For new businesses, this can be a long-drawn process with significant barriers to entry. Local Finance Guru helps you cut through these and obtain equity release financing at reasonable rates.
With several years of experience and an impressive track record of helping small and new companies raise debt, private equity and investment, we have become the preferred investment and loan consultancy firm in Sydney.
We promise:
● Range of private and institutional investors
● Private equity, private equity loan, debt
● Honest assessment and guidance
● Paperwork and documentation investment
● Negotiation and liaison with investors
● Dedicated private equity expert
● Tailor-made investment and financial solutions
Call us on 0430 411 466 or mail at vipul@localfinanceguru.com.au to discuss private equity loans for your company today. Local Finance Guru is the name you can trust for funds, investment and business solutions at every stage of the growth of your company. Call now!
How Can Local Finance Guru Make Things Happen for You?
Meet our expert home mortgage brokers to discuss your home loan options. They listen to your requirements, the budget and the type of property you are planning to buy. You will also be briefed on the different loan types, lenders, grants, and discounts that you may be eligible for. Additionally, we will advise you on the loan deposit, usually 20%, the documents you require and loan guarantees, if applicable.
You do not need to visit various banks or non-banking lenders to discuss options or offers. Our loan experts find the best loan products according to your needs, negotiate with the lenders and share the list of best options for you. They tell you the pros and cons of every offer and its features, to help you decide on the right loan product with a suitable lender.